Near field communication (NFC) is a set of standards for smartphones and similar devices to establish radio communication with each other by touching them together or bringing them into close proximity, usually no more than a few centimetres.
NFC is a form of contactless communication that employs high frequency (HF) Radio Frequency Identification (RFID) technology and wireless devices, such as smartphones or tablets. NFC creates a faster and more convenient way to transmit and receive information.
Similar to QR Codes, the possibilities are endles for communicating promotional materials and advertisements, marketing material, paper coupons, redeem coupons, and exchange contact information. With the wave of a smartphone businesses can benefit from using NFC technology. Examples such as:
NFC enabled Business cards that can exchange full contact details.
A poster with an embeded NFC tag can take someone directly to the event website to watch a trailer or purchase tickets to the event.
Bus stops that can tell the public the schedules and even direct them to purchase tickets online.
A service ad that can direct people to establish an enquiry or make a booking.
Ads with social media links, facebook like and facebook page links.
Online promotions, discount vouchers, restaurant menues and bookings...
HYEDROID NFC is a system that can generate updateable mobile landing pages, survey forms and corresponding links that we then program into NFC tags. The system can track the NFC communication details and number of times where the tag has been waved upon. The system has powerful reporting capabilities as well as importing and exporting of associated data.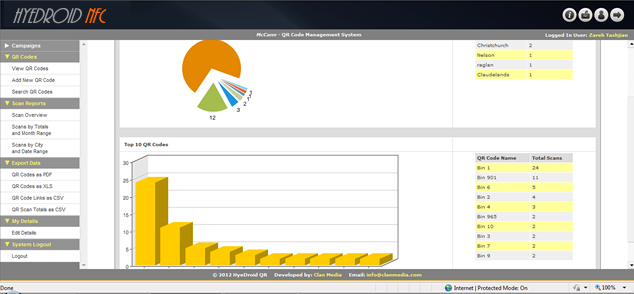 You can do a lot more with NFC tags in mobile routine automation. You can place a tag that will automate the settings you normally change when you get in your car. Additionally, you can launch whatever apps you prefer to use while driving, be it navigation, music, or a specialty in-car app. The same can apply to your office environment or during travelling.

NFC automation is very powerful. With the widespread reach of NFC phones, NFC tags are becomming popular in mobile marketing, business automation, robotics and online payments.